---
Conference Speakers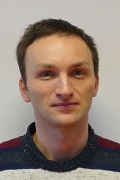 Jakub Hrůza, Ph.D.
Professor, Technical University of Liberec
BIOGRAPHY
Dr. Hrůza has been leading expert in filtration research at the Technical University of Liberec. He has been responsible for building of filtration research infrastructure at the Faculty since 2006. His main research interest is focused on nanofiber filtration media development and their industrial applications as well as nonwoven technologies, liquid and air filtration and applications of nanofibers and other fibrous materials. Dr. Hruza closely collaborated within the TUL team developing Nanospider™ technology, and has been engaged in close collaboration with Elmarco Company. He has also industrial professional experience from his collaborative stays with Georgia Textile Machinery, Dalton, USA and Cummins Filtration, Wisconsin, USA. He holds academic position at Technical University of Liberec, Faculty of Textile Engineering and Faculty of Mechatronics, Informatics and Interdisciplinary Studies, and a research position the Institute for Nanomaterials, Advanced Technologies and Innovation at the University since 2012.
---
Tuesday, October 02
10:35 am - 12:05 pm
A New Generation of Fine Fiber Processing for Filtration
Electrospun Filter Media for Gas and Liquid Filtration
The aim is to show various methods how we can use unique properties of electrospun nanofibers to reduce dangerous substances in combustion gas, atmospheric air and industrial liquids. The development focuses on nanofiber materials, functionalized polymers and specific fibril structures. Main relations between filter media parameters and final product properties were observed. The main research topics covered by the presentation are:
• Filtration of solid substances from atmospheric air in ventilation systems or for personal protection,
• Antimicrobial modification of atmospheric air filters,
• Cleaning hot or cold gaseous combustion products by using catalytic agents,
• Membrane filtration of different heavily polluted waste water,
• Purification of drinking and non-potable water using regenerable nanofibrous membranes or disposable cartridges with composite nanofiber yarn.