---
Conference Speakers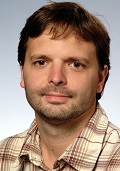 Francois Drolet
Scientist, FPInnovations
BIOGRAPHY
François Drolet currently works as a senior scientist in the Technology and Process Development Group at FPInnovations. He received his Ph.D. in Physics from McGill University in 1996 and then worked as a postdoctoral researcher at Florida State University and at the University of California, Santa Barbara. His early research work focused on the application of statistical mechanics to different problems in materials science. Since joining FPInnovations in 2002, he has worked on various topics in paper physics, most of them revolving around the link between structure and end-use performance. He is currently involved in several projects aimed at developing new papers with improved functionality for use in packaging, absorbent and filtration applications.
---
Tuesday, October 02
4:30 pm - 5:30 pm
Advances in Filter Media
Cellulose Filaments: A New Raw Material for Wetlaid Filter Media
Cellulose Filaments (CF) is a biomaterial derived from wood pulp fibres through mechanical action. It combines high specific surface, sub-micron transverse dimensions and very high aspect ratio, making it a very attractive material for filtration applications. In this presentation, we will discuss how CF addition can improve the filtration efficiency and mechanical properties of wetlaid media made from either wood pulp or glass microfibers. In particular, we will show that CF can advantageously replace conventional binders in some applications.