---
Conference Speakers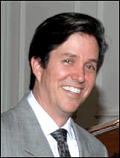 Tom Daugherty
Deputy Director/Operations Director, The Nonwovens Institute
BIOGRAPHY
Tom is an R&D Manager with a proven track record of leading and managing innovation organizations, and in delivering innovation for business growth. He came to NWI in 2016 after more than 35 years at The Procter & Gamble Company. In addition, he has served on the INDA Nonwovens Association Board of Directors and Executive Committee, the NWI Executive Committee, and the NWI Scientific Advisory Board.
---
Tuesday, October 02
10:35 am - 12:05 pm
A New Generation of Fine Fiber Processing for Filtration
Advanced Meltblowing
Nonwovens manufacturers are continually working on processes to enable affordable throughput production of "sub-micron fibers". Such capability can enable new benefit and value to a range of new and existing composite material applications, e.g., air and water filtration, sound and air insulation, technical textiles, medical and surgical fabrics, hygiene barrier and absorbency components, wipes, and semiconductors. Micro and nanofibers lead to a high specific surface area, a critical feature that emerging technologies offer compared to the more traditional fiber-based products. This presentation will focus on leveraging combinations of meltblowing equipment, process, and resin technologies to enable single step production of sub-micron fibers from the melt. Data and perspective will be shared on the status and implications of these advances in meltblowing.