---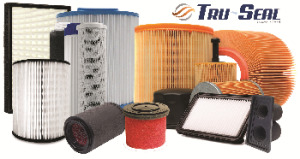 Accella Polyurethane Systems
Booth #426
Speed + Solutions = Improved Customer Performance
What can we custom formulate for you?
Many suppliers can deliver products. Accella™ (a Carlisle Company) is committed to delivering solutions that solve your needs for advanced technology and higher performance polyurethanes. With state-of-the-art laboratories at all locations, we have the ability to design custom formulations and provide the rapid on-site customer support you need. Our technology allows us to evaluate your material requirements and work closely with your team to determine how to improve your product and deliver your order on time, every time.
Accella Tru-Seal™
The most comprehensive line of adhesive, sealant, and elastomer solutions for the automotive/transportation, pool & spa, and HVAC/HEPA filtration industries.
Tru-Seal™ will meet your specifications for bonding filter media to metal, stainless steel, plastic end caps, and molded end caps.
Tru-Seal™ will meet new technology designs for OE fit, form and function.
Tru-Seal™ meets or exceeds properties for reliable adhesive, bonding, and sealing performance for all types of filtration products.
Custom formulations compatible with your manufacturing process
Designed for optimum system efficiency and output
Formulated to meet high speed production cycles
Unmatched engineering support on location for problem-free process
---