---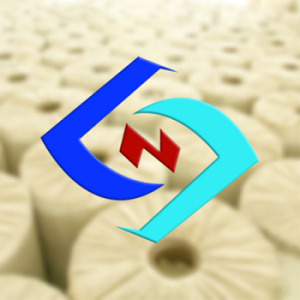 Hezhong Technology New Materials Co., Ltd.
Booth #220
Hezhong Technology is an ISO certified manufacturer of Polyester Spunbond Nonwoven. Its filter media (including the anti-bacterial material) has been accredited by FDA, serving customers from all around the world.
The Polyester Spunbond Nonwoven can achieve maximum width of 2.5m (98.4") wide and 3.3m (129.9"). Company also runs one 3.2m (126") wide PP-PE BiCO Nonwoven production line, and a finishing line that provides special surface treatments such as flame-retardant, anti-bacterial, anti-static, oil repellent, hydrophobic and hydrophilic.
The basis weight ranges from 12 to 280gsm (0.35 - 8.1 oz/sq.yd) with three surface patterns available: Flat, Diamond and Oblong/Channel. Material has excellent air permeability and strength, and has been approved by filtration industries in sectors including pool and spa, cabin filters, hydraulic filters, food and pharma, HEPA, waste water, etc. The finishing line also allows for treatment to improve fabric stiffness for pleated media without losing much air permeability.
Known for its trustworthiness and consistency in quality deliveries, Hezhong Technology has become a global partner for creative nonwoven solutions. Headquartered in the beautiful coastal city of Huludao in Northeastern China with a business development office in Singapore, a new sales office is coming up in the US by the end of 2018.
---